Home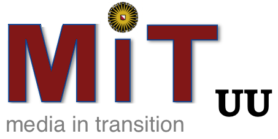 This one-day event on 26 June 2018 in Utrecht addresses the immanent future of the media industry–both in national and international context.
Structured around four plenary round tables about industries, practices & literacies, future imaginations and datafication & public values, specialist from academia, partners from cultural institutions, and players in the media industry will address current transformations within the highly dynamic field.
The event will include prominent international scholars such as Henry Jenkins, Jay Bolter, Vicki Mayer, Lisa Parks, and William Uricchio.